Barograph "Felt PEN" service parts spare barometer clock charts ink paper nib/s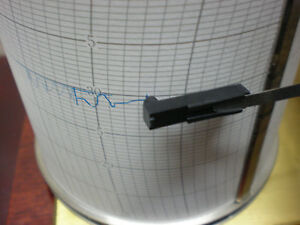 ---
From the "Honiton Clock Clinic"
in Devon, a family run, well established buisness offering the general public a long needed service, restoring and renovating clocks, barometers (aneroid and mercurial), barographs, music boxes, and much much more to a traditional style.
What do I get
A
Barograph Blue Felt Pen
Self Inking Fine Tip
Also can be used on thermographs etc.
We also have barograph papers for sale on .
Look to my other listings.
If you require any further assistance please do not hesitate to contact us.